Welcome to Arts Award Initiative
We offer support to any young person who wants to take part in an Arts Award program or Crest Science Award program.
We can advise and support anyone between the ages of 4-25 who want to explore the arts. We organise art workshops, parties, exhibitions and performances, small and big, and offer young people the opportunity to take part in and lead workshops, exhibitions, performances and art projects. We offer schools and art organisations trained Arts Award Advisers to lead their Award scheme.
We offer a variety of opportunities for anyone who wants to take a Crest Award.
We offer regular workshops and holiday schools in art and science, in Crawley
We offer extensive programmes for schools and home education groups.
We offer an online opportunity for both Arts Award and Crest Award for ages 4-25 through facebook.
Phone:07973846731
Email: artsawardinitiative@gmail.com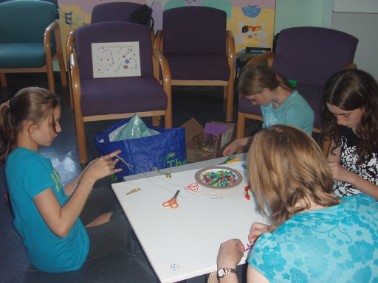 What is an Arts Award?
Arts Award is a national qualification which supports young people to develop creative and leadership skills. Arts Award is managed by Trinity College London in association with Arts Council England.
Their official website is: www.artsaward.org.uk